Iran's rial plunges to record low
Comments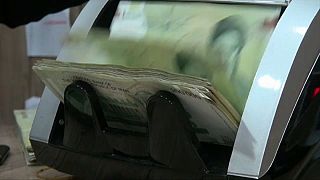 Iran's currency plunged to a record low as Iranians brace themselves for early August when the US is due to reimpose economic sanctions.
The rial has lost about half of its value since April because of a weak economy, financial difficulties at local banks and heavy demand for dollars among Iranians who fear the effects of sanctions.
Washington decided to reimpose sanctions after it pulled out of a 2015 deal between world powers and Tehran which lifted international sanctions in return for a curb on its nuclear programme.
Iran's oil exports could fall by as much as two-thirds by the end of the year because of the new U.S. sanctions, putting oil markets under huge strain amid supply shortages elsewhere in the world.