Watch: Ex-Man Utd boss Sir Alex Ferguson thanks staff after leaving hosptial
Comments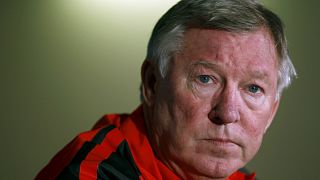 Ex-Manchester United manager Sir Alex Ferguson has spoken for the first time since leaving hospital after a brain haemorrhage.
The 76-year-old, who is the club's longest-serving boss, collapsed at his home in May and underwent emergency surgery.
He appeared in a video, released on Manchester United's Twitter channel, to thank hospital workers for their efforts.
"Believe me, without those people, who gave me such great care, I would not be sitting here today. So thank you from me and my family, thank you very much.
"It's made me feel so humble, as have all the messages I've received from all over the world, wishing me the best. And the good wishes do resonate very, very strongly with me. So thank you for that support you've given me."
Ferguson had appeared on the Old Trafford pitch only days before he suffered the brain injury, presenting former Arsenal manager Arsene Wenger with a commemorative trophy.
He hopes to return to watch Jose Mourinho's United play later in the season.
"I'll be back later in the season to watch the team," Ferguson said. "In the meantime, all the best to Jose and the players. Thank you very much."
Ferguson was United manager from 1986 to 2013, winning the Champions League twice, the Premier League 13 times and five FA Cups.