Trump accuses China and EU of currency manipulation
Comments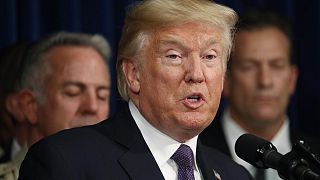 The US dollar has taken a hit after President Donald Trump accused China and the European Union of manupulating interest and currency rates to the detriment of the US.
Taking to social media, Trump said that "the U.S. is raising rates while the dollar gets stronger and stronger with each passing day,"
The comments, plus Trump's criticism of Federal Reserve interest rate hikes, sent the dollar tumbling.
It was in line for its biggest single-session drop in three weeks against a basket of major currencies, stalling a rally that had driven the greenback to a year high.
Critics say Trump's harsh comments, attacking the international economic system and rebuking the Federal Reserve, again underline the president's break with long-established practices