Israel passes controversial law affecting around 1.8 million Arabs
Comments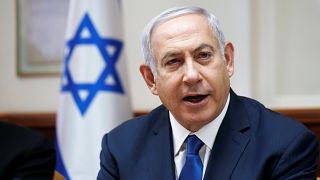 Israel has passed a controversial law on Thursday (July 19) to declare only Jews have the right of self-determination in the country.
A vote of 62-55 was passed after months of political argument.
This is something members of the Arab minority calls racist and verging on apartheid as lawmakers show their anger.
Israel Prime Minister Benjamin Netanyahu says, "We will keep ensuring civil rights in Israel's democracy, these (rights) will not be harmed, but the majority also has rights and the majority decides. An absolute majority wants to ensure our state's Jewish character for generations to come."
Ahmed Tibi is an Israeli Arab Lawmaker and he says it's discriminatory. "The nationality bill is a hate crime, they are totally discriminating against the Arab citizens, against the Arab minority,
Twenty percent of the 9 million population in Israel are Arabs which is around 1.8 million people who'll be affected by this new law and who've long said they are treated as second-class citizens.
Amir Fuchs is from the Israeli Democracy Institute and says, "The problem is that the law tries to change the balance between Israel as a democracy and Israel as a Jewish state and it is very clear that the legislators refuse to include the right of equality within the basic law like it was written in our Declaration of Independence".
Critics say the new law will deepen a sense of alienation within the Arab minority.