A no-deal Brexit will have "big" economic consequences
Comments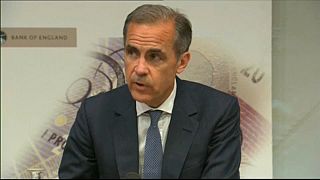 A no-deal Brexit will have "big" economic consequences.
That's according to the Bank of England Governor Mark Carney who says it'll prompt a review of interest rates and leave many bankers idle.
Carney says Lenders, insurers and asset managers are playing safe by opening new EU hubs by March.
They hope to maintain links with customers irrespective of whether a transition deal or generous future trading terms are secured.
But there are fears existing cross-border contracts would be disrupted without a transition deal.
Mark Carney also says it's too soon to judge what the government's proposals will mean for financial services.
Britain says it'll legislate to ensure "continuity" in contracts and that the EU must reciprocate but the bloc says it was up to banks and not public authorities to get ready.