German man in coma finally identified by his key
Comments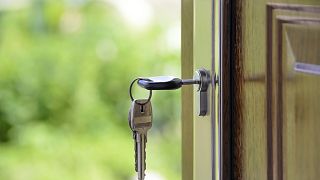 Berlin police were able to identify a German man who has been in a coma since March 13 by posting a picture of his key on social media on Wednesday.
The 74-year-old man living in Berlin fell into a coma and has since been in an intensive care unit after he collapsed while jogging through a park. Police were unable to identify the man as he carried no identification papers.
The Missing Persons Office of the State Criminal Police Office published various photos of the man throughout the month of June hoping the public would identify him, but no one came forward.
Berlin police then turned to its trainees. On Wednesday, they were sent out to the city with key duplicates in an attempt to pair the key to a matching door somewhere in the district of Berlin-Wilmersdorf. But that, too, proved unsuccessful.
Finally, a photo of the jogger's key was posted on the Berlin police's Twitter account in hopes that a neighbour with the same front door "key profile" would come forward.
On Thursday morning, Berlin police tweeted that a neighbour of the jogger had called the missing persons unit having recognised the key.
The jogger's identification card was found inside his apartment.
In its police report, The Missing Persons Office thanked all press and social media involved in the efforts, as well as citizens for their "numerous tips".
"Uwe & Heiner from our #missingpersonoffice are relieved that the months-long puzzle about the unknown jogger is finally solved. With the necessary composure and a lot of optimism, they followed the numerous clues," another tweet said.