US Secretary of State says he's confident North Korea will disarm
Comments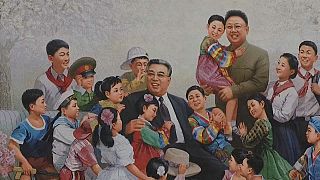 U.S. Secretary of State Mike Pompeo has brushed off North Korean charges that he used "gangster-like" diplomacy in negotiations in Pyongyang.
And Pompeo said on Sunday he was confident North Korean leader Kim Jong Un would stick to a commitment to abandon nuclear weapons he made during a summit with U.S. President Donald Trump in Singapore last month.
Pompeo held meetings with Japan's Minister of Foreign Affairs Taro Kono and South Korean Foreign Minister Kang Kyung-wha after Pompeo's two days of talks in Pyongyang ended on
Saturday.
U.S. intelligence officials earlier told Reuters news agency that Pompeo wanted to agree on at least an initial list of nuclear sites and an inventory that could be checked against available intelligence.
Pompeo said in Tokyo he had pushed North Korea on a promise to destroy a missile engine test site.
Kim made a broad commitment in Singapore to "work toward denuclearization" but did not give details on how or when he would dismantle North Korea's nuclear programme. Trump in turn
offered security guarantees to Pyongyang and pledged a halt to large-scale military drills with South Korea.
North Korea's latest comments, which came after Pompeo said talks had made progress, were a reminder of the difficulties that previous U.S. administrations have had negotiating with the reclusive state.
Leaked U.S. intelligence findings have concluded that North Korea does not intend to give up its nuclear programme completely.
Pompeo said he did not meet Kim on his latest visit to Pyongyang, as he had done twice before, and he had not anticipated doing so.
The White House said before the trip that he would meet Kim.