As it happened: Thursday, July 5
Comments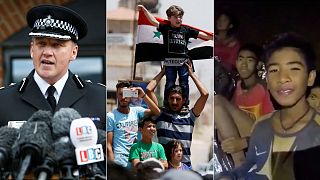 Good morning, Europe. Today we were watching:
Amesbury: Police confirm a man and woman who fell ill in Wiltshire on Saturday were exposed to the same nerve agent which poisoned former Russian spy Sergei Skripal and his daughter Yulia in March.
Syria: The United Nations Security Council will hold an emergency meeting to discuss the Syrian army's Russia-backed offensive against rebel groups that has forced some 300,000 people to flee, according to diplomats.
Cave rescue: Efforts to extract a Thai football team and their coach from a flooded cave in Thailand continue.
Here's how things unfolded: