Putin and Trump likely to discuss southern Syria, says Lavrov
Comments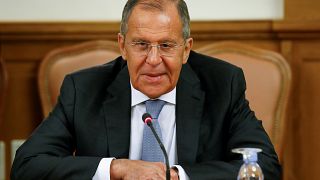 The worsening situation in southern Syria's de-escalation zone could be among the talking points when Russian President Vladimir Putin meets with U.S. counterpart Donald Trump on July 16.
Russian Foreign Minister Sergei Lavrov suggested the subject may be on the agenda during a press conference with his opposite number in Jordan.
But he also said they would oppose any attempt, by the Syrian opposition, backed by the US, to create an autonomous region in southern Syria.
He said: "Favourable conditions for the refugees to return to their homes will be created only after the terrorist groups are elimated from the area." 
Lavrov also said Russia was hopeful that the Putin-Trump summit could provide an opportunity for a frank conversation about issues which divide Russia and the US.
"The meeting between Putin and Trump is being prepared by the experts on both sides.  We hope for an open conversation and a straight talk between the two leaders on the whole spectrum of questions that undermine the relationship between our countries." 
Lavrov added that any meeting with US Secretary of State Mike Pompeo would have to take place after the summit in Helsinki.  Pompeo discussed a ceasefire in southern Syria with Lavrov during a telephone conversation on Tuesday.