More than 200 migrants drown in first 3 days of July
Comments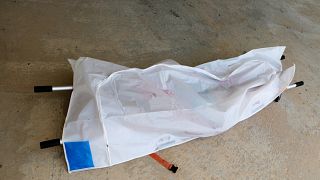 Late on Monday (July 2), the Libyan Red Crescent recovered the bodies of 17 migrants, washed ashore near Tripoli.
In the first three days of July, more than 200 people drowned while trying to cross the Mediterranean.
This year's death toll reached 1,000 on July 1, despite a significant drop in the number of people attempting the journey compared to the same time last year.
Authorities fear that boats are taking greater risks now that Libya and Italy are cracking down on the Mediterranean route.
In June, almost one in 10 people setting off from the Libyan coast died or went missing.