Saudi Arabia ready to increase oil output
Comments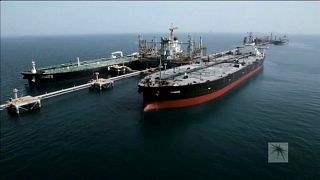 The leader of Saudi Arabia promised US President Donald Trump that he can boost oil production if needed and the country has 2 million barrels per day of spare capacity available, the White House said on Saturday.
Trump told King Salman bin Abdulaziz Al Saud that the oil market could do with more supply when the men spoke on Friday, the White House said. The Saudi leader said he was ready to raise output if needed, the White House said in a statement.
"King Salman affirmed that the Kingdom maintains a two million barrel per day spare capacity, which it will prudently use if and when necessary to ensure market balance," read the statement.
The White House statement undercut a tweet by Trump earlier in the day when he wrote that Saudi Arabia had definitely agreed to produce more oil.
In the early morning tweet, Trump said the extra Saudi oil would help offset a decline in supply from Iran, after the United States pulled out of the Iran nuclear deal in May and moved to reimpose oil sanctions.
It was not immediately clear what total level of Saudi production Trump was expecting or by when.
Oil prices rose last week after the US announced plans to tighten sanctions on Iran - a major oil producer.
The Iranian rial has lost 40 per cent of its value since last month, casting a chill over the economy and leading to protests in Tehran this weekend.
Opec producers and Russia agreed to increase production but oil markets did not respond.
Unrest in Venezuela and Libya has also contributed to reduced output and rising prices.
Trump is a long-standing critic of Opec, complaining in April that the group keeps fuel prices artificially high.