Mix-and-match holidaymakers to enjoy stronger financial protections
Comments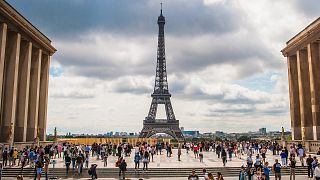 -
People booking mix-and-match holidays from a single point of sale will from July 1 enjoy the same protections granted to those who purchase ready-made packages from travel agencies.
Package travel typically includes transport, accommodation and other services like car hire.
The new EU rules will apply to holidaymakers who book pre-arranged or customised packages from a single travel intermediary, online or offline, such as by booking a flight on a website and accepting an invite to book a hotel on a different site within 24 hours.
But the increased protections will only apply to those booking trips on or after July 1.
Mark Tanzer, the Chief Executive of UK Travel trade association ABTA said: "Under the new regulations more holiday travel arrangements will be classified as packages – which offers the best form of protection for customers.
"Holidaymakers booking a package will have financial protection – meaning they are entitled to a refund or to be brought home if their travel company goes out of business. Their travel company will also be responsible for making sure that the customer gets the package holiday they paid for so if something isn't provided or isn't as expected, and the travel company or its suppliers is at fault, they will need to resolve the issue, whether it's offering an alternative or providing a full or partial refund."
The EU's Package travel directive was drawn up in 2015 to "remove ambiguities" and close legal gaps in consumer protection. The law updates rules that came into force in 1990.