BMW latest company to warn over Brexit
Comments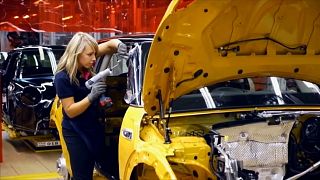 BMW has added its voice to planemaker Airbus by warning that it could leave the UK after Brexit.
The German firm says it needs clarity within months over the British government's plans on customs and trade.
Earlier this week Airbus, which employs 14,000 people in Britain, said it could leave the UK if there is no transition deal on customs.
BMW employs around 8,000 people in the UK involved in manufacturing the iconic Mini and Rolls Royce.
The UK government says it is confident of getting a good deal for industry, but Prime Minister Theresa May has ruled out staying in the customs union
With the UK due to leave the EU in March 2019, multinationals with British operations are increasingly concerned over what a transition deal would look like