VW fined €1 billion by German prosecutors over diesel emissions scandal
Comments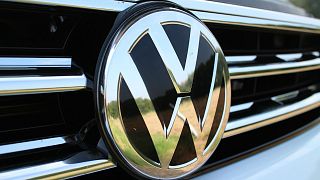 Car giant Volkswagen has been fined €1 billion by public prosecutors in Braunschweig over its diesel emissions scandal, marking one of the highest ever fines imposed by German authorities against a company. 
The prosecutor's office said the carmaker had sold more than 10 million cars between 2007 and 2015 that had "impermissible software functions" installed. 
Volkswagen said it accepted the fine and would not appeal. 
By doing so, it said it "admits its responsibility for the diesel crisis". 
The fine follows a US plea agreement last year in which VW agreed to pay a criminal fine of $4.3 billion to resolve criminal and civil penalties.
In September 2015, Volkswagen admitted that hundreds of thousands of diesel cars sold in the US were fitted with "defeat devices" intended to evade emission rules.