Pope Francis wishes North Korean talks well
Comments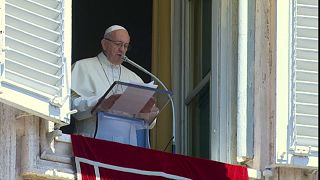 Pope Francis has expressed hope that the upcoming Korean summit may contribute to a future of peace in the peninsula and he asked all pilgrims and tourists gathered in St. Peter's square to join him and pray together.
"I wish again to express to the beloved Korean people a special thought in friendship and prayer. The Singapore talks, taking place in the next few days, may contribute to a positive development that guarantees a future of peace for the Korean peninsula and for all the world," he said.
Around 20,000 people gathered in Rome for the Pope's Sunday address.