Iraqi refugee extradited over murder of German teenager
Comments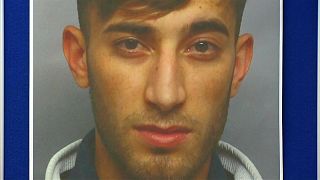 German authorities have extradited a 20 year old Iraqi man who is said to have admitted raping and murdering a 14 year old in Germany.
Susanna Feldman's body was buried under brushwood next to a railway track near to her hometown in Mainz, western Germany.
According to Iraqi police, Bashir confessed to killing the teenager after she wanted to call the police.
He fled to Iraq shortly after her disappearance near Frankfurt last month.
Susanna was reported missing on May 22nd. Police confirm she'd been sexually assaulted and strangled.
The case has galvanized Germany - at a time when its decision to take in large numbers of asylum seekers during Europe's migrant crisis is already stirring a political backlash.
Bashir arrived in October 2015, shortly after Germany opened the borders to hundreds of thousands of migrants.
He was rejected in late 2016, but was allowed to stay in the country while his appeal was pending.