Syphilis and gonorrhoea spikes in the UK
Comments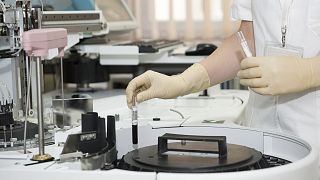 Recent numbers released by Public Health England show there was a 20% increase in the sexually transmitted infection syphilis from 2016 to 2017, following a 10-year-trend increase, according to Gov.uk.
The number of syphilis diagnoses in 2017 was the largest annual number reported in nearly 70 years. Seventy per cent of diagnoses is among gay, bisexual and other men who have sex with men, according to the report.
Across all STIs, the highest rates of diagnoses are seen in 16 to 24-year-olds.
There was also a 22% rise in gonorrhoea cases in 2017 compared to 2016.
National Aids Trust chief executive Deborah Gold told The Independent that this spike is a result of government cuts to the public health grant which funds sexual health services.
Local councils that fund sexual health in the UK watched their central government funding slashed earlier this year as part of government efforts to eradicate the deficit following the 2008 worldwide financial crisis and subsequent recession.