Popular vote forces California judge out of office
Comments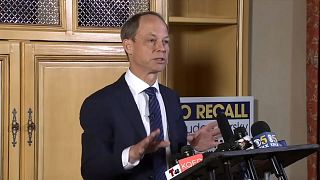 For the first time since 1977 people power has forced a sitting US judge out of office.
In 2016 Judge Aaron Persky faced international criticism for giving ex-Stanford student Brock Turner a six-month jail term, He was found guilty of three felonies after sexually assaulting an unconscious woman, for which the law prescribed a minimum of two years.
Long before the #MeToo movement exploded, the lenient sentence spurred Stanford law professor Michele Landis Dauber, a family friend of the victim, to launch the successful recall campaign.