Lions, tigers and a jaguar recaptured after escape from German zoo
Comments
By
Euronews
with
Associated Press, Reuters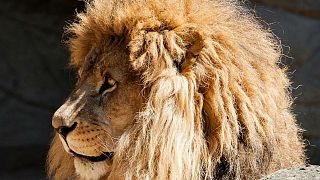 Two lions, two tigers and a jaguar that had escaped from a zoo in Lünebach, in western Germany, have been recaptured.
The animals were found in the zoo compound after a search involving a drone, officials told the German newspaper the Tierische Volksfreunde.
A bear had also escaped from the Eifel zoo but was shot dead, according to Agence France Presse.
The animals broke out after the fences of their enclosures were destroyed by flooding.
Authorities had urged local residents to stay inside their homes until the animals were tracked down.
The private zoo is home to around 400 animals and is located close to the border with Luxembourg.
Euronews has contacted the zoo for comment.