Denmark bans full-face veils in public
Comments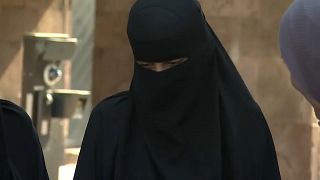 Denmark has banned the wearing of face veils in public, joining France and other European countries in outlawing the burqa and the niqab worn by some Muslim women.
The ban was put forward by the centre-right government on Thursday, which says veils are contrary to Danish values.
Opponents say the ban, which will take effect at the beginning of August, infringes a women's right to dress as they choose.
"It (wearing the niqab) is a total suppression of women in an open society like Denmark, where we communicate with the face," says Naser Khader, a Conservative Parliament member. "When I talk with you now, we also talk with the face, and that`s the least you can demand from our fellow citizens."
Under the law, women can be told to remove their veils and be told to leave public areas. Police could in practice fine women who refuse to do so and tell them "to go home," said Danish Justice Minister Soren Pape Poulsen.
Fines could range between €134 for a first offence to €1,343 for a fourth violation.
Denmark joins France, Belgium, the Netherlands, Bulgaria, and the German state of Bavaria in outlawing full-face veils in public places.
But not everyone is in favour of the new law.
Zainab Ibn Hssain, who lives in Copenhagen, told Reuters she's been wearing the niqab for the last year and that the new law will not allow her to go to school, go to work, or go out with her family.
"But I won't take my niqab off so I have to find another solution," the 20-year-old added.
High school student, Hani Ali, said that she will not compromise her principles "just because the government does that to their principles, on some value-based politics."
Amnesty International called the ban " a discriminatory violation of women's rights...All women should be free to dress as they please and to wear clothing that expresses their identity or beliefs".