Eurozone under pressure as Italy's political turmoil spooks markets
Comments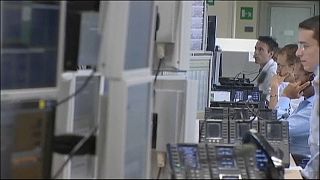 Italy's topsy-turvey politics are having an effect on the markets, with pressure on the euro generally, sinking it to an 11-month low, and Italian bonds and share prices in particular, although all major European markets are down.
"The markets want certainty, not declarations. So for the markets, the certainties are the figures, besides Cottarelli, who will surely support the spending review. He will be rigorous from now until we have another government, so we have to understand what the political alliances will be, because if we go into elections which laws will apply? What will be the time frame? What alliances will form? These are all still big question marks. The markets are waiting," says analyst Guido Gennaccari.
Italy had stabilised its economy in the last few years, but the rise of the populists to lead the eurozone's third-biggest economy raises the spectre of Italy sliding back into the red again.