Austria cracks down on welfare payments to migrants
Comments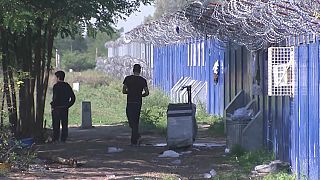 Austria's right-wing coalition government is cracking down on benefits paid to foreigners in a bid to deter asylum seekers.
The government plans to cap refugees' main benefit payment at €563 a month, rising to the €863 available to Austrian citizens if they pass a language test.
Austrian Chancellor Sebastian Kurz said: "The fundamental rule we will introduce is that German will become the key to accessing the full minimum benefit. That means that whoever has insufficient language skills will not be able to claim the full minimum benefit."
Immigrants will also be barred from claiming such benefits for five years, a move that goes against EU rules that all member states' citizens be treated equally.
Kurz's People's Party won last year's parliamentary election with a hard line on immigration, pledging not to allow a repeat of the 2015 migration crisis.