Denmark to force 'ghetto' children to learn about democracy and Christmas
Comments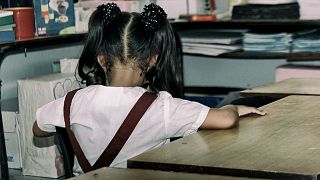 Denmark's government announced on Monday a new compulsory scheme concerning children living in "ghettos".
Young people living in areas with large numbers of immigrants will be forced to attend school for 25 hours per week from the age of one.
They'll learn about democracy, equality and major Danish holidays, like Christmas.
The policy, agreed with major opposition parties, is the latest bid from the country to tackle its integration problem, which primarily concerns immigrants from the Middle East.
The official term "ghetto" is defined as an area consisting mostly of non-Western immigrants.
Non-Western immigrants made up 66.5% of the population in "ghetto" areas in 2017, according to the Danish ministry of housing.
They make up 8.7% of Denmark's 5.7 million population.
Children in Denmark normally receive 10 years of education from the age of six but school attendance is not compulsory and parents have a right to choose how to educate their children.
The programme will also be compulsory for Danish parents living in the specified areas but if their child is already in daycare they will be exempt.
It will focus on language and preparation for learning but also seeks to educate children in Danish traditions and holidays.
Denmark is the only country in the world that uses the term "ghetto" — a term originated in 16th century Venice to describe areas of the city to which Jews were restricted — to refer to a certain residential area.