Large crowds for Frederik's 50th
Comments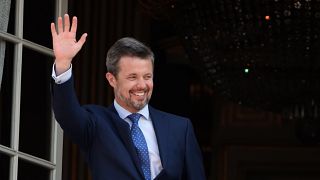 Looking ever so slightly sheepish, Denmark's Crown Prince Frederik has made an appearance on the balcony of Amalienborg Palace to mark his 50th birthday.
Large crowds gathered in the Copenhagen sun to cheer the Prince, who was accompanied by his wife Crown Princess Mary, their four children and his mother, the recently widowed Queen Margrethe.
In the evening, the Queen will host a gala dinner for her son at Christiansborg Palace.