Russian former spy discharged from UK hospital
Comments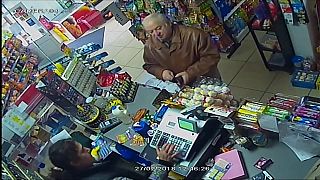 Russian former spy Sergei Skripal has been discharged from hospital.
It is two months since he and his daughter were poisoned with a nerve agent in Salisbury.
The 66-year-old and his daughter Yulia were found slumped on a bench in the UK city on 4 March.
Tests showed they were exposed to a substance known as Novichok.
Yiulia Skripal was released from hospital on 9 April and was moved to a secure location.
Detectives from the UK's Counter Terrorism Policing network say they are continuing to investigate what are being treated as attempted murders
The case has also impacted relations between London and Moscow.