Paris knife attack: police make new arrests
Comments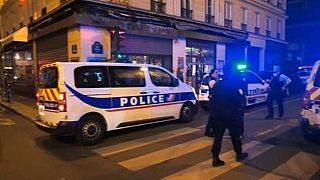 French investigators have arrested a close friend of the Paris knife attacker.
Abdul Hakim was detained in the north-east French town of Strasbourg and is being charged with conspiracy to take part in a terrorist attack.
Prosecutor François Molins said: "Abdul Hakim A. is of French and Russian nationality, too. He was born in Russia on October 22, 1997 and has also been the subject of a S-card since June 22, 2016. He is also registered since October 11 of the same year in the file of reports for the prevention of the radicalization to terrorist character. He has no judicial record."
Molins also said that two young women were arrested.
Armed with a kitchen knife, Khamzat Azimov killed a 29-year-old man and wounded five others in the Opera district, before being shot dead by police. This French would have pledged allegiance to Daesh. The Islamic State group has claimed the attack.