Who cares about the royal wedding?
Comments
By Sallyann Nicholls & Thomas Duthois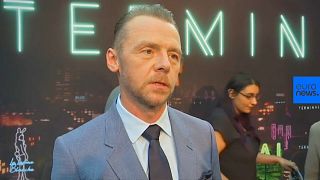 With the royal wedding fast approaching, media coverage is intensifying ahead of Prince Harry and Meghan Markle's big day.
On Thursday, the bride-to-be confirmed her father Thomas Markle would not attend the ceremony at Windsor Castle this weekend in a bid to silence speculation and protect his privacy.
Then her half-sister Samantha had reportedly broken her ankle in a car crash after a photographer stepped into the path of her vehicle in Florida. The incident came days after she tweeted that she was behind 'paparazzi gate' which prompted the father-of-the-bride to reject his wedding invite out of "embarrassment".
Meanwhile, Meghan's mother Doria Ragland has been spending time with her daughter and future son-in-law this week as rehearsals for the biggest royal event since 2011, when Prince William tied the knot with Catherine Middleton, go underway.
But amid the ongoing media blitz, do people really care?
In Hollywood at least, the response has been mixed.
"I couldn't have less interest," quips English Iron Man star Paul Bettany, while Canadian singer-songwriter Shawn Mendes claims he is "definitely going to watch" the pomp on Saturday.
Emma Thompson, however, must have been caught at a bad time.
"Stop it, just stop it, okay?" She tells a sheepish reporter. "Stop doing the, 'oh let's talk about the royal wedding'."
Watch what the stars of stage and screen had to say in the video above.