FBI investigates Cambridge Analytica
Comments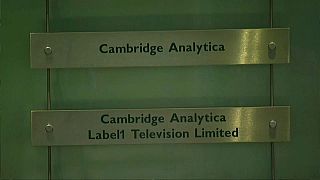 The U.S. Justice Department and the FBI are investigating Cambridge Analytica, a now-defunct political data firm, over its handling of Facebook user information. This according to the New York Times.
The allegations of the improper use of data for millions of Facebook users by the firm, which was hired by President Donald Trump's 2016 US election campaign, have prompted multiple investigations in the United States and Europe.
Facebook announced in March it was suspending Cambridge Analytica over concerns the group had violated the social media platform's policies.
How the company came into possession of and then used personal information is of particular interest to investigators, who were said to have reached out to Facebook.