Princely items go on sale in New York
Comments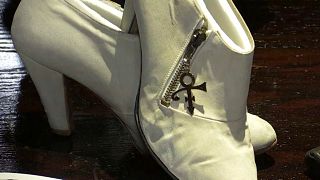 No-one has any idea of the prices they may command, but various items of Prince memorabilia go on sale this Friday in New York, and they are already on display in the Hard Rock cafe in Times Square.
They will form part of a two-day "Music Icons" auction that continues into Saturday.
Prince fans will be able to bid for stage costumes, guitars, other articles of clothing, and handwritten song lyrics. The sale begins at 2PM local time in New York, and online bids will be accepted.