British tourists kidnapped in DR Congo released
Comments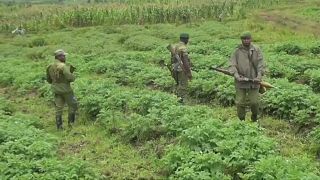 Two Britons kidnapped in Democratic Republic of the Congo's Virunga National Park have been released, Britain's foreign minister Boris Johnson said.
Unidentified armed men ambushed the group near the village of Kibati just north of Goma, the capital of North Kivu province.
A park ranger was killed during the kidnapping on Friday.
Virunga is home to about one-quarter of the world's remaining mountain gorillas.
But it is also patrolled by multiple armed groups that compete for mineral-rich land.
Johnson thanked the DRC authorities and the Congolese Institute for Nature Conservation for their help.