Armed attackers kill 26 in Burundi
Comments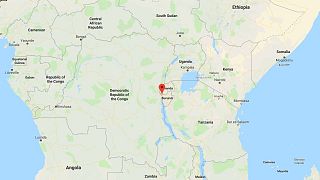 At least 26 people were killed and seven others wounded in an attack in Burundi's north western province of Cibitoke late on Friday, less than a week before a constitutional referendum, a local administrator and residents said.
Burundi is due to hold a referendum on May 17 to decide whether to amend the constitution to extend presidential terms to seven years from five.
One local resident, Pascal Hakizimana, said: "My family are dead and to make matters worse, the army did nothing to save them even when they were not far from here. I will ask that the soldiers be replaced by others."
Human rights groups say they do not think the vote will take place in a free and fair climate, while there has been sporadic incidents of violence and abductions.
Emmanuel Bigirimana, the head of Buganda district, said the incident happened in a village called Ruhagarika at around 10 p.m. on Friday.
"They arrived at the village ... armed with rifles, some with machetes, and started shooting. Some died instantly and others were rushed to the hospital," he told Reuters by phone.
"The attackers were around 20 and nearly all of them were in military uniforms."
Burundi was plunged into crisis in April 2015 when President Pierre Nkurunziza said he planned to run for a third term, which the opposition said was unconstitutional and violated a peace deal that had ended the country's civil war in 2005.