Americans prepare for the Royal Wedding on Saturday
Comments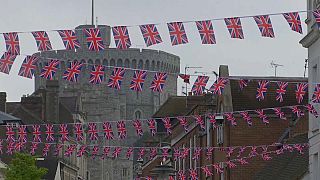 As Windsor prepares for the big day this Saturday in Berkshire when Harry and Meghan Markle get married, Americans are also very excited.
At Meghan's home state of California there's a British shop selling Royal wedding merchandise in LA.
British Stop worker, 76 year old Margot Frances Barlow says, "It won't be the pomp and circumstance; it will be a cozy wedding."
Nicole Andrews is 23 and lives in Los Angeles and says: "I think my friends and I will definitely watch it. She's just great all round and I'm excited to see what she wears."
And we'll be able to see that dress on Saturday the 19th of May.