Basque police investigate blaze that destroys 35 ambulances
Comments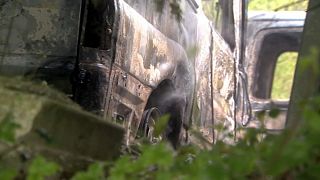 Police in the Basque country are investigating after a blaze destroyed more than 30 ambulances.
The fire at the company Ambuiberica started early in the morning in the town of Arrigorriaga, where 180 ambulances were stationed.
It comes days after its rivals Bizkaia had their tyres slashed on 90 vehicles.
Bizkaia recently had its 20-year deal with the local authority cancelled and was replaced by Ambuiberica.
Investigators will be looking to find out if there is a vendetta between the two companies.