US Democrats release 3,500 Russian Facebook ads
Comments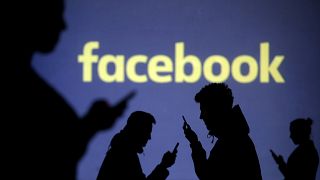 Democrats on the House intelligence committee have released more than 3,500 Facebook ads they claim were created or promoted by a Russian internet agency, before and after the 2016 election.
They provide the fullest picture yet of Russia's attempt to sow racial and political division in the United States.
Adam Schiff, Ranking Member House Intelligence Commitee, said: "It's important the public see the length and breadth of what the Russians were doing on Facebook to try to surreptitiously influence American voters and the American electorate and divide us."
Many of the ads were purchased by the Kremlin-linked Internet Research Agency.
A large number of them mention police brutality or disparage the Black Lives Matter movement. Some promote President Donald Trump or Bernie Sanders, who ran against Hillary Clinton in the Democratic presidential primary.
Facebook says ten million Americans saw the ads, and 146 million, or nearly half of the U.S. population, may have been reached by content from Russian operatives such as status updates and videos on Facebook and Instagram.