California becomes the first U.S. state to mandate solar panels
Comments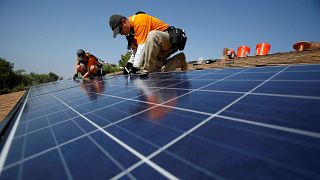 California is the first state in the U.S. to require that new homes have solar panels on their roofs.
The new law will take effect in 2020 after winning the unanimous approval of the California Energy Commission.
It's part of a policy to reduce greenhouse gas emissions in the state. California sees itself as being at the forefront of progressive energy policies.
Environmentalists have welcomed the news however critics have warned that it could put up the price of a new house by around 10,000 dollars in a state that already has a problem with affordable housing.