UK police launch Pink Panther-style manhunt
Comments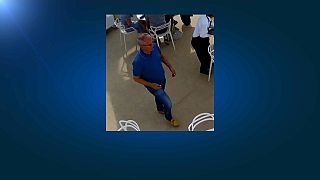 Police in the UK are launching a Europe-wide hunt after a Pink Panther style-diamond theft in London.
Three rings, collectively worth more than two point two million euros, were stolen from the Royal Hospital in London's Chelsea during an art fair in 2017.
Vinko Osmakcic is a Croatian national thought to be behind a number of high-value diamond thefts throughout Europe.
Police say he may also be known by the names Vinko Tomic or Juro Markelic.
They describe the theft as "well-planned and audacious".