As it happened this morning: May 9
Comments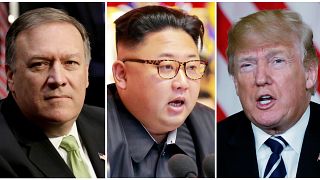 Good morning Europe! Here is the key news from this morning, May 9:
US withdraws from Iran nuclear deal: On Tuesday, US President Donald Trump confirmed that the US would be withdrawing from the Iran nuclear deal and will re-impose the "highest level of sanctions."
Iran reacts: Iranian President Hassan Rouhani said that Iran might carry on with full scale uranian enrichment in the wake of the US decision to protect the country's national interests.
Secretary of State Mike Pompeo makes surprise visit to North Korea: Pompeo continues preparations for the historic summit between Donald Trump and North Korea's President Kim Jong Un this summer.
Follow the latest here: