Gilliam's 'Quixote' heads to Cannes
Comments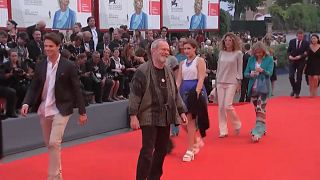 One of the most cursed films in the history of cinema will finally see the light of day after a Paris court gave the green light for the screening of Terry Gilliam's The Man who killed Don Quixote.
The film has been dogged by disaster since Gilliam first decided to bring Cervante's novel to the big screen.
He originally began shooting in 1998 with Johnny Depp and the late French actor Jean Rochefort, but the project was riddled with financial difficulties and insurance problems.
And it looked like disaster was about to strike again when a Portuguese producer Paulo Branco claimed he had the rights to the movie. He sued the organisers of the film festival to stop them from showing it.
Speaking after the court ruling, Branco said he wasn't trying to stop the release of the film. "It is necessary that respect is given to every producer who has worked on this film," he said, "and that they are not completely trampled on by the director as he has done with other producers."
Gilliam's lawyer, Benjamin Sarfaty, said Branco was trying erroneously to claim the screening of the movie during the closing ceremony of the Cannes Festival would cause him irreversible damage.
"This is what he was claiming," he said. "We have shown that this is just a figment of his imagination, they were artificial damages."
The completed film stars Adam Driver, Jonathan Pryce and Stellan Skarsgard will have its premiere after the awards ceremony on May the 19th.