Cave-in kills 23 miners in Pakistan
Comments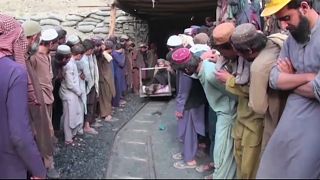 At least 23 miners have been killed in Pakistan after a gas explosion triggered a cave-in.
Nine others were injured when the coal mine in Balochistan province collapsed.
According to a government source, the roof of the mine caved-in after a build up of methane gas triggered the blast.
The region is mineral-rich but its mines have a poor safety record.
Most of the miners came from the same village in Khyber Pakhtunkhwa's Shangla district.
Officials said work to recover bodies was continuing but that this would take time as they are "buried very deep".