Cut off from society: Japan's hikikomori
Comments
By NBC Left Field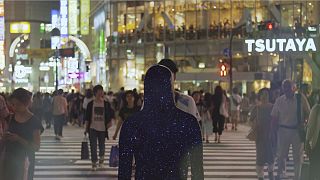 Literally meaning "pulling inward", hikikomori is a word used in Japan to describe people who cut themselves off from society.
Some estimates suggest that up to one in 100 Japanese could be considered as subject to the condition.
"In Japanese society, conformity is very important," says Vosot, who classifies himself as hikikomori. "We have a saying: if you are a nail that sticks out you will be hammered down."
He says he is jobless, living on benefits and suffering from depression. But understanding of the hikikomori condition is improving and some are finding their way back into society.
NBC News Leftfield investigates.
—This story was produced by NBC Left Field, which creates short, creative docs and features, all designed for social media and set-top boxes.
Video Journalist: Sky Dylan-Robbins