Fans celebrate as Liverpool through to Champions League final
Comments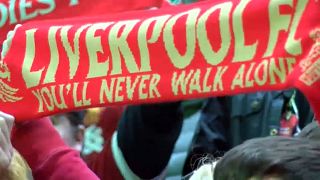 Football fans left the Olympic Stadium in Rome peacefully after Liverpool beat AS Roma 7-6 on aggregate in their Champions League semi-final.
Tight security and a shuttle bus service to and from the stadium meant there was no repeat of the violence seen outside Anfield at the first leg.
Liverpool Coach Juergen Klopp was pleased with how the night went.
"We came in the competition as a qualifier and now we are in the final and I am really, really happy for the boys and really happy for the club and really happy for our fans. It was a fantastic ride so far," he said.  "Now we will go to Kiev."
Back home in Liverpool, thousands of fans were watching the match on a giant screen and afterwards there was joy at the prospect of taking on Real Madrid in the final.
One fan was in no doubt over who was going  to win the Champions League trophy.
"We're going to win that cup. We're bringing it home. I'll see you at the parade lads. Six times! We're coming back," he said.