WHO's 20th World Asthma Day paints bleak picture for UK
Comments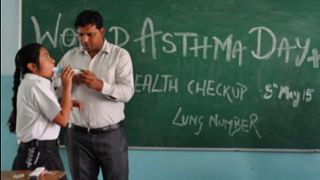 It is the World Health Organisation's 20th annual Asthma Day, and Britain has come out of its latest report very badly.
The WHO estimates 235 million people worldwide suffer from asthma, with five million of them in Britain, but the report notes a "shocking" deterioration in the UK in the last five years, with a 20% jump in the death rate putting Britain near the bottom of the class in Europe.
In children, many of whom go to school or play near busy roads, a 2014 report said nine out of ten child deaths could have been prevented with proper diagnosis and the correct care.
Asthma UK laments the lack of progress since then, and claims the disease still isn't taken seriously enough. It says its research shows 65% of asthma sufferers do not get the basic care they need.