Scotland fixes a minimum price on alcohol in bid to save lives
Comments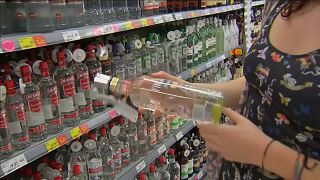 Scotland is seeking to lift the alcoholic haze that is costing the country dear in health services and premature deaths. From Tuesday alcohol will be subject to minimum pricing, of 50 pence a unit.
Scotland is following in Wales' footsteps, and a similar policy is being mooted for Northern Ireland.
Scottish First Minister Nicola Sturgeon visited a hospital to underline the core message; too much tipple will land you up in intensive care, needing potentially life-saving treatment.
She says that over the first five years of the policy Scotland expects to save hundreds of lives. Currently some 22 Scots die every week from alcohol-related diseases.
The 50 pence surcharge, which targets the cheapest drinks, will be a deterrent for drinkers on a tight budget if they fail to heed the health warnings. As for binge-boozing England, there are no current plans for a minimum alcohol price.