MPs believe rail system is broken ahead of planned strikes
Comments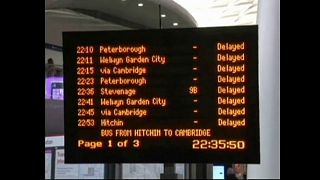 MPs believe rail passengers have had to endure a substandard service due to the privatisation of the rail system.
A new cross-party report warns that the Department of Transports management of the service is 'completely inadequate'.
The Commons public accounts committee said ministers failed to anticipate strikes from unions over driverless trains and inadequate rail lines.
Members of the rail, maritime and transport union (RMT) are set to strike on the South Western railway and North and Greater Anglia rail lines next month, due to a row over the role of guards, a dispute that first started in April 2016
The strikes will take place on Wednesday the ninth of May
The RMT will stage four strikes on the South Western railway line over the week in order to cause maximum disruption.