UK: Parliament approves motion urging the government to pursue customs union in Brexit negotiations
Comments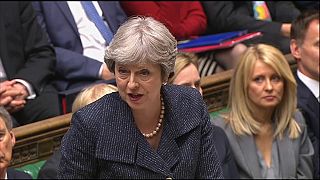 The British Parliament has approved a motion urging the government to pursue customs union in Brexit negotiations.
British Prime Minister Theresa May had ruled out joining a customs union but is under increasing pressure to negotiate one in some form.
Pro-EU campaigners say leaving the single market will have major implications for trade and the economy and could threaten the Northern Ireland peace process.
Thursday's motion calls on the government to reconsider its decision.
But Brexit minister David Davis is standing firm.
The motion comes as May was dealt a defeat in the House of Lords on Wednesday over her Brexit plans. The motion adds pressure on May to make concessions.
​
​