Toronto van attack suspect could have links to misogynistic online community
Comments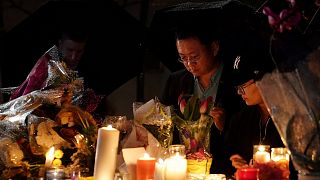 -
Copyright

REUTERS/Carlo Allegri
Just hours before the Toronto van attack that killed ten people on Monday, a cryptic message was posted on the prime suspect's facebook page.
It read "the incel rebellion has already begun" believed to be in reference to a misognystic online community who call themselves the involuntarily celebate (incel).
Initially labeled a support group for people who struggle to have romantic relationships and sex, it soon became apparent that it was a congregation point for misogynistic users who spewed abuse against women.
The Incel reddit community was banned by the online platform in November 2017 for falling foul of its policy that bans any content that "encourages, glorifies, incites or calls for violence or physical harm against an individual or group of people". At the time it counted 40,000 members.