Swedish DJ Avicii, 28, found dead in Oman: publicist
Comments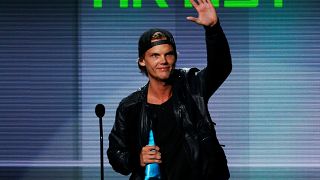 Swedish DJ and record producer Avicii, known for his electronic music, was found dead on Friday in Muscat, Oman, his U.S. publicist said.
Avicii, whose real name is Tim Bergling, was 28.
"It is with profound sorrow that we announce the loss of Tim Bergling, also known as Avicii. He was found dead in Muscat, Oman this Friday afternoon local time, April 20th," publicist Diana Baron said in a statement on Friday.
"The family is devastated and we ask everyone to please respect their need for privacy in this difficult time," the statement added.
No cause of death was given and Baron said no further statements would be released.
Back in 2016, Avicii told Billboard magazine he decided to stop touring for health reasons: "The scene was not for me. It was not the shows and not the music. It was always the other stuff surrounding it that never came naturally to me."
"I'm more of an introverted person in general. It was always very hard for me. I took on board too much negative energy, I think," he said at the time. 
Three years earlier, he underwent surgery for a ruptured appendix and a blocked gall bladder and in 2012 he was hospitalised with pancreatitis. 
The Swedish DJ was a pioneer of the contemporary Electronic Dance Movement. He won two MTV Music Awards, one Billboard Music Award and earned two Grammy nominations.
His biggest EDM hits included "Le7els," "Wake Me Up!" and "You Make Me."
Artists have taken to social media to express their shock over the news and pay tributes to Avicci.