British media watchdog investigates Russian RT channel
Comments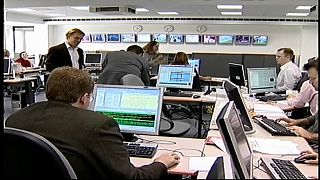 Britain's media regulator has opened several investigations into Russian news channel RT, saying it had found an increase in programmes which may have breachedimpartiality rules since a nerve agent attack on a former Russian spy Sergei Skripal last month.
In a statment Ofcom said it had opened investigations into the due impartiality of RT news and current affairs programmes which could see the channel in potential breaches of the Ofcom Broadcasting Code.
After British Prime Minister Theresa May accused Russia of being behind the poisoning, Ofcom warned Novosti could lose its right to broadcast.
Taking to social media RT said it intends to cooperate with OFCOM in the framework of the investigation, while RT's editor-in-chief said "I'm replying immediately Skripal's cat wasn't us."
During the French presidential campaign, would-be president Emmanuel Macron accused France RT of not being impartial and broadcasting propaganda.
A similar accusation in the US saw the RT channel disappear from television screens in the Washington area.
The Kremlin-backed English language news channel remains on satellite, but two Washington-area stations that carried it suspended operations, prompting local cable operators to drop the channel.