French boules players banned from wearing blue jeans
Comments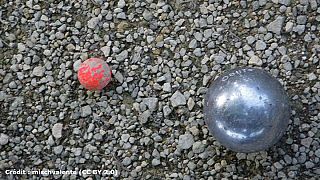 It's a sport which is emblematic of life in France. Practised on gravelled strips at the heart of almost every town and village by young and old alike, the game of pétanque, or boules, involves tossing metal balls towards a smaller wooden or plastic target.
But the organisation that runs the sport has decided to smarten up its image. The wearing of shorts and blue jeans has been outlawed in national level competitions. Torn trousers of all kinds are also banned, although denim of other colours has escaped the restriction.
Paris will host the Olympic games in 2024 and the national pétanque federation sees an opportunity to take itself onto the biggest world stage.