False alarm triggers Syrian state air defences
Comments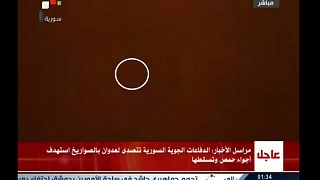 A false alarm led to Syrian air defences being fired on Monday night according to a commander in the regional pro-Damascus alliance. He said there was no attack on Syria.
State TV had earlier reported that regime forces had shot down missiles fired at two air bases - Shayrat in Homs and Dumair military airport northeast of Damascus.
The report came just days after the UK, U.S. and France carried out airstrikes on three targets in response to the latest alleged chemical attack by Syrian forces in Douma.
However, the Pentagon said there are no U.S. or coalition forces in the area and no reports of military activity.